By Soniya Gaonkar on Jul 22, 2022 6:27:56 PM
Pune does not have a single financial district but many. They are spread across all the directions of the city. Some of the city's prominent business centers include Hinjewadi (west), Kharadi (east), Chakan (north), and Magarpatta (south). On the other hand, one cannot discount the central financial hub of old Pune.
It is good for a city to have multiple business hubs. But what about accessibility? Do Punekars think about accessibility in pursuit of lucrative salaries, fancy job titles, and domestic responsibilities? The answer is subjective. So, let's delve into some aspects of accessibility, such as its significance and long-term benefits.
Traveling from Nigdi to Kharadi Every Day – Accessibility Matters!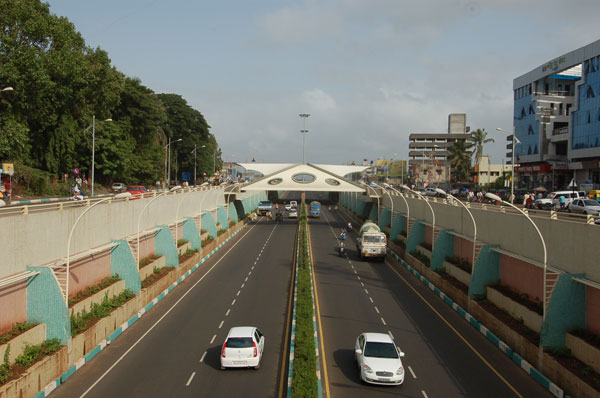 Milind (26) is an IT professional who travels from Nigdi to Kharadi. He has a bus that connects him to his destination from the origin. But the bus schedule isn't suitable, especially given his dynamic working hours.
Thus, Milind has no option but to cut through traffic across multiple city pockets during heavy traffic hours. The arterial Old Mumbai Pune Highway helps him reach Khadki pretty quickly. But the journey thereon is a challenge!
The young man draws a handsome salary and holds a responsible position in the company. Besides, considering he is only in his 20s, traveling on a bike may not seem a problem for him. But he indeed is concerned about sustainability and health issues from riding bikes for long hours.
He can afford a car. But is it time-efficient considering the city's traffic? Thus, accessibility matters. While at home in the late evening, Milind wonders about working at a proximal, accessible, and conveniently located office. After all, a career isn't everything. Family, friends, and self also are equally important!
Working from Home – Sipping a Cup of Coffee While Watching the Traffic Outside
Kailash (37) is a Kothrud resident who works for a financial consulting firm in Viman Nagar. Commuting to the office was once a serious concern for him. Traveling from Kothrud to Viman Nagar with several traffic patches was genuinely challenging for this professional holding a senior position.
But that was pre-COVID. Since the pandemic, Kailash has been working from home. His company has offered him the option of resuming office or working from home. Kailash chose the latter and is happy to work remotely throughout. He feels relieved while watching the traffic every day from his balcony while sipping a cup of coffee. He can use commuting time with his family and maintain a better work-life balance.
While traveling to the office only once a month, accessibility hardly matters for Kailash. But it would have certainly, had Kailash's organization made it a mandate to resume physical office.
A Proximal Office and Lesser Time Spent Commuting – Happiness Matters
Prerna (23) works for a business consulting firm near Chinchwad. She travels from Shivaji Nagar, 16-17 kilometers from her office. It takes around 30-40 minutes for her to travel between home and the office. Besides, she has several public transportation options. So, spending about 30-40 minutes doesn't matter to her. She does it comfortably.
Prerna's company has meticulously and thoughtfully chosen the office location central to most of its employees. In fact, her company has set a distance limit (no hiring zone) beyond which it seldom hires people.
The office's location seems to work well, as 90 percent of its employees are within the hiring zone. They are content with the office's accessibility and thank the company for carefully choosing the location. So, the company doesn't have employees resigning or reporting late to work, at least due to commuting issues.
Does Accessibility Matter to Corporate Employees in Pune?
From the above stories, one can confidently say that to most of the corporate employees in Pune, accessibility matters. It always has. It could appear to be a micro concern for a company. But it matters in the long run, especially when you delve into reasons for attrition and find the office's location and poor accessibility a reason for quite many employee resignations!
For employees, an inaccessible location could also be a reason for rejecting a lucrative offer. Yes! Many do it. Such offer rejections weren't as common during the 90s when people did not have as many options.
Traveling Mumbai-Pune-Mumbai or Pune-Mumbai-Pune was so common among the last generation. But for millennials, rejecting an offer only because the office is poorly accessible is pretty common.
Hence, a careful understanding of an employee's thought process and psychology can help companies choose a location. Thinking about it wasn't as crucial in the past. But with fierce competition around ready to tap talent at any cost, it is a concern that deserves a strategic thought.
Kohinoor World Towers (KWT) – Strategic Location for Every Business
KWT is a business center in the heart of PCMC Pune. It is located between Pimpri and Chinchwad, two vibrant and commercially vital towns.
The project enjoys a strategic location. It offers excellent accessibility, which includes the metro (metro station at only 300 meters), train (a train station at two kilometers), and the Old Mumbai Pune Road's connectivity to Pune and Mumbai.
Besides, its proximity to various industrial areas like , Chakan/Bhosari MIDC, etc., and IT hubs like Hinjewadi, Wakad, Baner, etc., give it and companies booking or renting office space a competitive edge. In addition, multi-sized offices, modern layouts, smart features, and integrated workspaces prove healthy from the viewpoint of employees, prospects, and clients.
Call +91 20 6764 1818 to know more about KWT.